An-Isotropic Magnetic Sheeting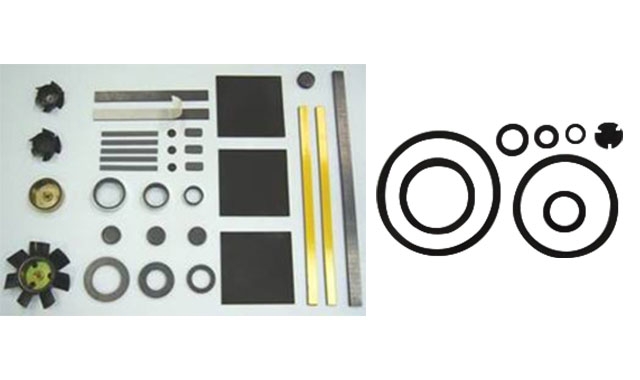 More-Details:
JM-N818 An-Isotropic flexible magnet are with higher energy compare with JM-878 (Isotropic Grade). However, the cost for it surely is higher too. Generally speaking, they are mostly used those applications need stronger attractions or electronic parts / component
COMPONENT
JMN-818 : AN-ISOTROPIC, are bonded strontium ferrite composite flexible permanent maget.
MAGNETIC PROPERTIES
Maximum Energy Product (Bd Hd max x 10 6 )..... 1.4
Residual Induction Br (gauss) ................................. 2450
Coercive Force Hc (oersteds) .................................. 2100
Intrinsic Coercive Force Hci (oersteds) ................... 2700
PHYSICAL PROPERTIES TYPICAL
Flexibility : Can be coiled to a 1/2" radius without cracking at 68° F
Hardness : Shore D47
Machinability : Die cutting, Knifecutting, etc. cleanly and with ease.
Specific Gravity : 3.7