Isotropic Flexible Magnetic sheeting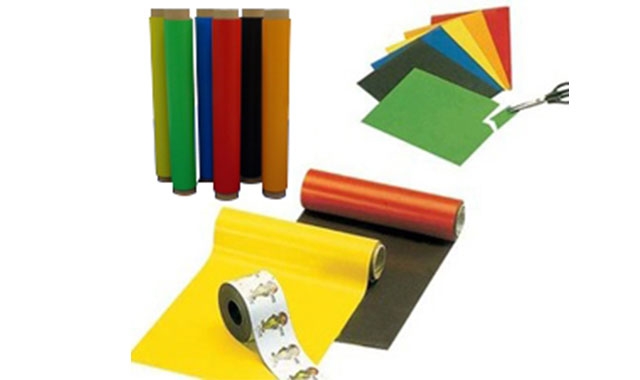 More-Details:
The flexible permanent magnetic sheeting has back coating on magnetic side. For purpose of smooth touch,high quality appearance and avoid blocking issues that are sometimes happen on long rolls of plain magnet or high stacks of sheets. Jasdi Magnet back coat our Isotropic flexible magnetic sheeting defaultly. Of course, non back coating are available also.
COMPONENT
JM-878 : STRONTIUM FERRITE(Sr0.6Fe 2 O 3 ) BONDED FLEXIBLE MAGNET.
MAGNETIC PROPERTIES
Maximum Energy Product (Bd Hd max x 10 6 )..... 0.65-0.78
Residual Induction Br (gauss) ................................. 1800
Coercive Force Hc (oersteds) .................................. 1450
Intrinsic Coercive Force Hci (oersteds) ................... 2450
PHYSICAL PROPERTIES TYPICAL
Flexibility : Can be coiled to a 1/2" radius without cracking at 68° F
Hardness : Shore D35
Machinability : Die cutting, Knifecutting, etc. cleanly and with ease.
Specific Gravity : 3.6