Decorative Magnets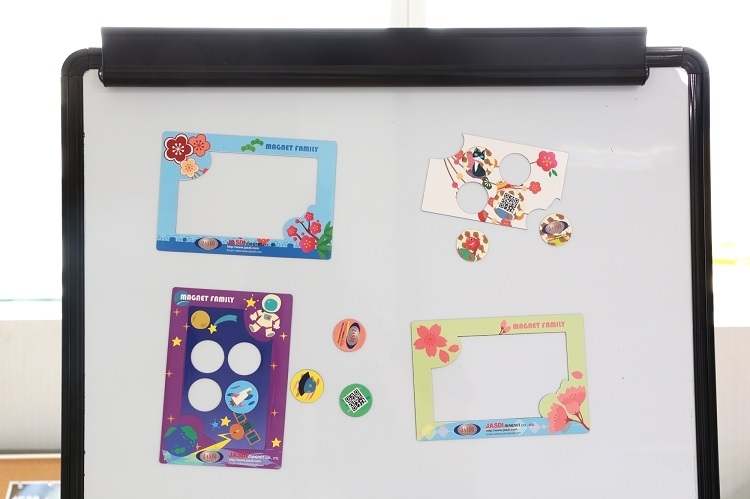 More-Details:
How to Start Your Magnet Decoration?
By adding a hint of aesthetic magnetism, your home or workplace will look different. That's what decorative magnets can bring to us. You can see magnet decoration everywhere like cafes, offices, even in your home. It is a way to appear personal aesthetics and styles. Decorative magnets are mainly made of permanent flexible magnets with the process of printing, lamination, and die cutting.
Decorative magnets are made of permanent flexible magnets, which have features of easy process. Jasdi offers such magnets for clients to manufacture their own decorative magnets. Clients can choose thickness, lamination, shape, attractive strength, and more according to their needs.
There are some classic types of decorative magnets you might know, such as color push pin magnets, colorful circle magnets, OXO magnetic mini clips, etc. You can use Jasdi's magnetic materials to make these bright little things to decorate your place. If you have no idea what decorative magnets you want, we can also offer some suggestions or custom magnet designs for you. Come to contact Jasdi for more info!